"Smoke Gets in Your Eyes" is a show tune written by American composer Jerome Kern and lyricist Otto Harbach for the 1933 musical Roberta.
The song has these opening lyrics:
Now, laughing friends deride,
Tears I cannot hide.
Oh-oh-oh-oh, so I smile and say,
"When a lovely flame dies,
Smoke gets in your eyes."
For us it is most certainly not "lovely" flames we are witnessing. While the song is about the flame of love, in our reality the flames have consumed 1 million acres in Oregon alone. Smoke from the fires has now reached the east coast of the United States. In the course of 3 days from September 8 until the 10th (see photo), we went from clear blue skies to an EPA Air Quality Index of 511—which exceeds the maximum on the index of 500. Because of COVID we have already been sequestered—but at least we were able to walk with protective masks. Now we can no longer even do that without jeopardizing our health. Throughout the last 11 days I have faced head-on what isolation truly means. I have learned how fragile and thin our tether to this planet is.
Parallel to these two life threatening threads (COVID and Smoke) is the even more dangerously threatened thread—our democracy. The year 2020 is shaping up to be the true test of our planet's capacity to be healed (and our collective will to help); whether or not we can survive a destructive and unjust autocracy; and the ability of our scientists to find a vaccine for COVID. One of these events would be enough to cause serious societal degradation—2020 has dealt us all three.
The following poem was written by Rainer Marie Rilke in his The Book of Hours. These poems were written between 1899 and 1903—they were written from a persona—a monk—slightly before Rilke found his own true inner voice.
Put out my eye, and I can see you still;
slam my ears to, and I can hear you yet;
and without any feet can go you;
and tounguless, I can conjure you at will.
Break off my arms, I shall take hold of you
and grasp you with my heart as with a hand;
arrest my heart, my brain will beat as true;
and if you set this brain of mine afire,
upon my blood I then will carry you.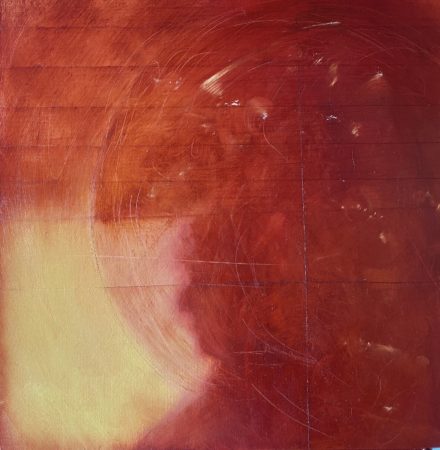 Rilke states, in another one of the poems that God is "to the ship a haven—to the land, a ship." While I have a different view of what or even if there is a God—and prefer to keep my view private—these troubled times have awakened in everyone an introspection that reveals, if taken seriously, who we are and what are our guiding principles. In my case, these calamities have clarified my lines in the sand. Through the haze of smoke I see and the muffle of a mask I speak: truth will always be revealed. It may be obscured by propaganda and silvery rhetoric. But at the end of the day, only truth can liberate us from these tyrannies.  Rilke teaches me that for every right that is removed, we have to assert our will and fight for the remaining rights—and work doubly hard to resurrect the removed right. We can not give up in the face of destruction, tyranny or injustice. Seeing the stupidity and thoughtlessness expressed in our society—which has been daily flamed by our current president—I am reminded of Charle Bukowski's quote: "The problem with the world is that the intelligent people are full of doubts and the stupid ones are full of confidence." It is the self-assuredness and blind devotion to injustice of "stupidity" that raises doubts in my mind. Doubts centering on whether we are seeing the end times or a new beginning. For my children and grandchild's sake I am working to make it the latter.