For most of my professional life, I spent every waking moment thinking about how to grow our company; make significant architecture; improve people's lives; and avoid loss. It was never easy but was also not overly tortuous. It was fun and I had the energy, drive and compassion that suited the causes set before me. Of course, a consequence (there were many) of owning a company, being responsible for several dozen employees, and focusing on quality was the sacrifice to my family—and myself.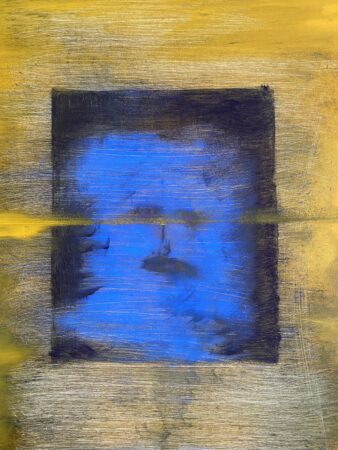 As some of you know, I went through a really rough patch in 1987. The lack of focus, among other shortcomings, on family resulted in a divorce. The obsession with work resulted in a break-down. I spent 30 days in a rehab center searching for the right balance in my life and answers to life's big questions. I emerged stronger and better able to understand the need for life-balance. But, my friends, knowledge does not always lead to action. I continued to devote more time to the company and neglect my personal life. As the company grew—and others were able to take on more and more of the burden of running a business—I started dreaming of a simpler life. Given that I was traveling 15-20 days a month I had plenty of time in the fuselage of a plane to think.
In about 2010 it became clear to me that things had to change. I was 62. We had wonderfully talented people leading projects. Our administrative staff was excellent. We (my other two co-founders Tom Meyer and Garth Rockcastle) and the other shareholders expanded ownership. We were increasing the diversity of the company. Our projects were winning design awards. We had, for 30 years, stayed out of debt and managed to reward the staff and ourselves. Leaving the company was never a consideration—until it became abundantly clear that waking up and doing the same thing over and over was not progress. It was also clear that my presence was hindering others to fledge.
Beginning in 2010 I consciously left my obsession of growing the company to the wayside. We bought property in Mexico. Built a house and studios. Moved to Mexico in 2013. For a few years I travelled back and forth to the US to service clients. Each time I landed in Merida, Mexico I left a little bit more behind. I started to focus on painting. This one act did more to remove me from the business than all of my "thinking".
I made the decision to retire in 2016—after 35 years at MSR Design. It just felt right. However, feeling right did not soothe my anxiety or passion to continue to work. This required a major mental retreating. I had to consicously let go. In effect, I had to detox myself from my type-A achiever personality. Now, five years hence I am just about cleansed of needing to be an architect and member of the firm. I still get pangs—much like the phantom sensation of losing a limb. Some mornings the force of habit sets my mind to asking "what is on the agenda today." I will never tire of reading about the successes of MSR Design, the awards and especially employee growth. But, I must say, it feels right to not be worried every waking hour about the success of the company.
Losing friends, family and acquaintances over the past few years has further accelerated my desire to retreat into a world of quiet contemplation and art-making. I know my days are numbered—but I am living in a way that will hopefully give me a few more years to make art. It is a joy to see people acquiring my work and donating to over 100 charities so far. If I can make it to 200 charities I will feel like I have lived a good life.
I am grateful that my three daughters are well equipped and well-adjusted to their life and families. Their success is, to some extent, in spite of me. They suffered not having a dad around as much as they might have wanted—for this I will always be sad. I find solace in their successes and humanity. They are caring and loving adults who are contributing to the world—not taking as so many do in our fractured world today. I am also beyond grateful to my wife's patience with me during this bumpy ride to retirement. She sacrificed much to keep the household together and to help raise the children during the difficult days of joint custody. I will be forever in her debt.
So, 2022 will be a year of enjoying our newly finished beach house with two wonderful studios and a peacefully quiet natural surrounding. Slow walking in the shore pine forest nearby cleanses and refreshes. It accelerates retreating. It has also opened a totally new avenue for my art work—landscape. I am optimistic—despite the pandemic. I know things will improve. I serve now on the Multnomah County Library Foundation. This has kept me aware of the 100's of dedicated librarians working hard to improve the lives of their patrons. This give me hope. PEACE to all of you.