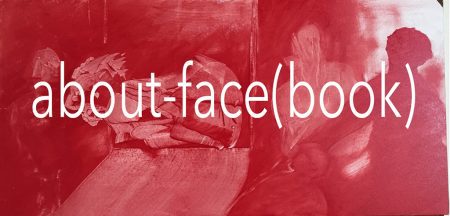 Today, March 21, 2018 one day after the spring equinox, this quote appeared in a New York Times article: "We have a responsibility to protect your data, and if we can't then we don't deserve to serve you," Mr. Zuckerberg said. At the same time, #deletefacebook is one of the fastest trending hashtags on Twitter. In one week, FaceBook has lost about 8% of its value. It has been revealed that Cambridge Analytics "harvested" millions of bits of information on millions of Facebook members. Machine language and algorithms mined this data to manipulate the instincts and weakness of people to manipulate the 2016 elections.
Facebook has about 2 Billion users. By getting people to link to and create connective tissues of relationships (familial or otherwise); playing on our tendencies and interests; using sophisticated algorithms to mine and sell our personal likes and data; and relying on our social media inertias—Facebook makes billions of dollars. They make their millions because people are hooked and can not leave; they track your likes and dislikes; they associated your "data" with advertisers that "target" you to spend money or like their products; or get you to favor causes that in turn create more revenue. This is the ultimate end game: addiction that feeds insatiable capitalism.
Beginning April 1, 2018, I will initiate a phased exiting from Facebook. Rather than going "cold turkey" my exit will be:
Begin sharing this blog automatically to my Facebook account
Not make a direct post to Facebook
Move to a new social media platform that respects my rights and privacy. This seems to be MeWe. I have carefully researched the company (Sgrouples, Inc.) and read their terms of agreement. These terms very clearly demonstrate their commitment to all things "not Facebook."
Over the course of a few months, I will eliminate "friends"
I will "invite" real friends to join my channel.
This process will be complete by September 1, 2018
December 31, 2018 I will delete my FaceBook account.
I am nearly 70 years old (I will be this September). I am focused on creating art that I can give away to support libraries. I like being connected to smart and engaged people. I detest snooping, trolls, auto-bots and algorithms that exploit. I like be engaged. I hate being manipulated.
In 1985 I joined The Well (see https://en.wikipedia.org/wiki/The_WELL#History)—one of the very first social media communities founded by Stewart Brant and Larry Brilliant. That was 33 years ago–one year after Mark Zuckerberg was born. It still exists and may experience a renaissance.
While I acknowledge that Mr Zuckerberg brilliantly fulfilled and exploited a social media vacuum, all things must pass. I look forward to this next phase of my social media life. If anyone reading this wants to subscribe to my blog, please do so. Just let me know. Enjoy the ride; but enjoy your mind and integrity over everything else. Understand that I am not interested in the number of followers; only the number of thinkers who contribute.
P E A C E