As we begin to get settled into our new home in Portland, I am organizing the myriad of things needed for day-to-day life. One of those things, of course, is wifi access. Yesterday we had our fiber service connected at the condominium. Because of the dual infrastructure of fiber and coax, it took some time to locate the patch panel closet with Century Link's router. In addition, the sub-panel in our condominium has both Cat-5 and Coax so it is a bit crowded.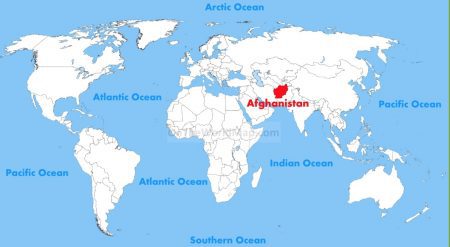 The installer for Century Link was a young Afghani man who looked to be in his early thirties. His name is Yar Mohammed. As is my nature, I struck up a conversation to learn more about him. His English was nearly perfect. Turns out he was an interpreter for the US Army in Afghanistan. He has three children under six years old still living with his wife and her family in Afghanistan. He is here on a special visa for four years. In the fifth year he can apply for his citizenship and then reunite with his family. He tries to return to see them once a year and uses FaceTime to connect as often as he can. 
Since the US invaded Afghanistan on October 7, 2001 there have been two campaigns: Operation Enduring Freedom – Afghanistan (2001–2014) and Operation Freedom's Sentinel (2015–present). Since that first invasion, over 4,000 ISAF soldiers and civilian contractors, over 15,000 Afghan national security forces were killed, as well as over 31,000 civilians.
As he was finishing up the installation, the time came for me to sign the release papers. Lea is very fond of the blue Uni-ball pen. We had one on the counter so I reached for it to give to Yar to work on filling in the details so that I could sign his work-release. He stopped and stared at the pen—looking longingly at it. I asked him about his reaction to the pen. He explained that this was the pen that was issued by the Army and this was the first time he had seen one since leaving the Army translations services in Afghanistan and coming to the US—and leaving his family behind so that he could build a better life. The look on his face as these memories and his journey flashed and flooded in was moving. I gave him the pen. He was moved and grateful.
I wish we could give him his family—and that war was not the reason for this brief encounter. I also wish more Americans could learn about the world's citizens that have contributed to our culture and well-being.