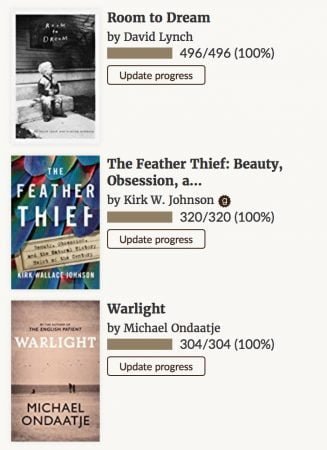 One of the joys of being injured (albeit through elective surgery), is that we can learn to focus on things that we take for granted and enjoy new things we don't normally notice. Our perspective changes and, if we are paying attention, we learn how our bodies, minds and spirits adapt to adverse and painful conditions. Since this is my very first experience with "pain" wrought through surgery, I am enjoying observing how I react, adjust and prepare. For example, I am not allowed to place any weight on my left foot until the screw-pinned bone realignments are completely healed—which will be in about 5 weeks. At this point I will have 5 weeks of gradually adding more weight. This limitation creates an asymmetrical relationship with my right side. This relationship, through the use of my walker, is strengthening my right side and upper body while my left side, simultaneously, atrophies from lack of movement—further exaggerating the asymmetrical relationship. I could, of course, panic about this. But that would be futile. It is what it is and I just want to enjoy and learn from this experience and not whine about my predicament. I will simply work even harder, once the recovery is accomplished, to make my left side symmetrical to my right side. In the end, I should be stronger all around.
I have taken this "free time" to catch up on reading. Normally my reading time is secondary to studio time. Given a choice, I will always default to painting. That is where my passion lies in this closing chapter of my life (no melodramatic-drum roll here—just the facts.) In the first seven days since being operated on, I have read three books. These are highlighted in the accompanying graphic from my Good Reads page. I will not present a deep-dive review—but will offer you a brief synopsis related to my personal take on the stories.The titles of the books are hot-linked to Powell's Books specific site for each book—where you can read more generalized reviews, and if you desire, support our wonderful local bookstore.
Room to Dream
David Lynch's work is clearer to me now. This book reveals much about his personality, his process and his obsessions. Since his childhood, he has been drawn to the nether-space between light and dark. According to many quoted sources, he is nothing like his movies in person. He is apparently gracious, attentive and has a knack for convincing people to do things they would rather not do. He also has a knack for discovering talent and relying on his instinct to pick people for parts. This garners an intense symmetry of loyalty. Like any dedicated artist, he has turned his obsessions into his way of life and living. Never one to make a lot of money from his films, he non-the-less has carved out a space in the film world for pictures that explore territory that most shy away from. He also is a fine artists and has the ability (and frequently does) to make his own props and sets. This is distinguished from nearly every other director in the film world. I will try and revisit his films—given that this books reveals many detailed "behind the scenes" stories about the process of how and why his movies and TV programs were made.
The Feather Thief
As a former fly fisherman (it has been at least a decade since I have fished), I was intrigued not just by the fly fishing related aspect of this story. The core of this book is about obsession and how that blinds people to the consequences on the environment of their obsessions. If you can, read this book whether or not you are interested in the rarefied world of Victorian salmon fly tying. You will be amazed to learn about Victorian efforts to categorize the floral and fauna of the world and about the subsequent destruction wrought by the world of fashion and its obsession with exotic feathers that were brought back from the "new world" by these intrepid scientists.
Warlight
I have always loved Mr Ondaatje's elliptical style of narrative threads. Having lived in London (1973-1977), I am always fascinated by stories that reveal its multi-layer past. This one in particular is set during and immediately after World War II. It is simply (in my perspective) a story about something that we all long for: identity, connection to our origins and love. A truly lovely story that reveals how parental love can be warped by duty to one's country—and how a child will always long for the truth of his or her origins.